Use the on-screen guide to find shows and set up recordings quickly—just press the GUIDE button on your TiVo remote. The guide displays up to two weeks of programming.
This feature is available on:

Any TiVo DVR using the new TiVo experience
Any TiVo Mini (connected to a TiVo DVR using the new TiVo experience)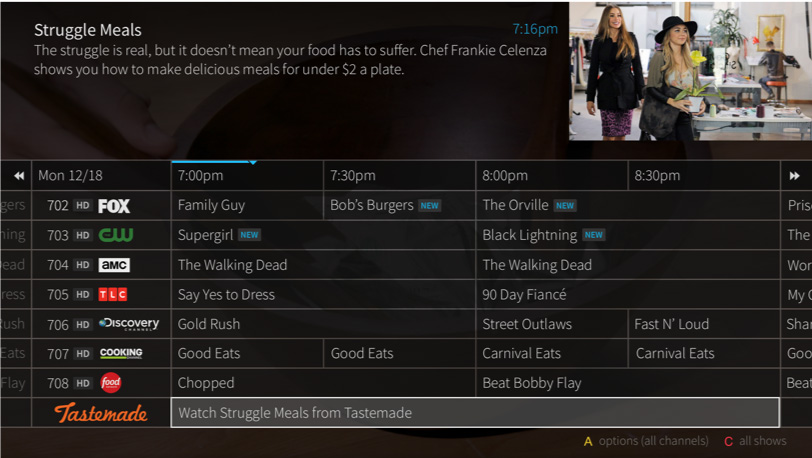 ---
Understanding the guide
The easy-to-use guide helps you browse, channel surf, and set up recordings.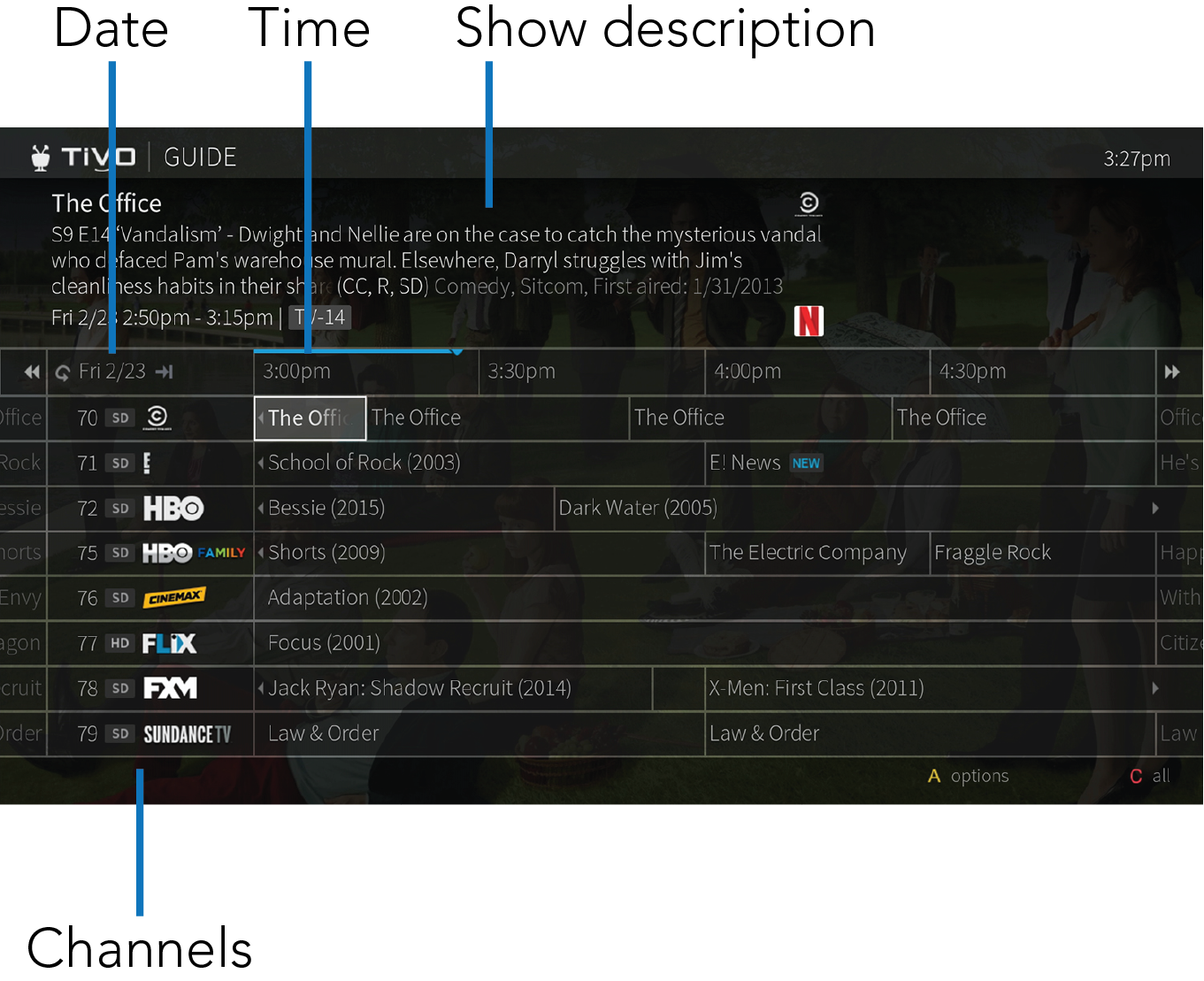 To move around in the guide:

Press FAST FORWARD to move the displayed time ahead two hours (one page), or press REWIND  to move it backward. 
Press ADVANCE to jump 24 hours ahead, or REPLAY to jump 24 hours back. 
Press OK on a show in progress, and the channel changes to that show. Press RECORD  to record it.
Press OK on an upcoming show, and you'll see a screen with recording options. Set up your recording or press BACK to go back to the guide. 
Icons in the guide help you navigate to the shows you want. New shows are marked with a NEW icon. Shows that are currently recording have a red circle icon next to the title, while shows that are scheduled to record are marked with a check mark (for individual shows) or double check mark (for OnePass recordings.) 
---
Guide options
Press the A button to go to the Guide Options screen, where you can customize the guide.
Date: Choose the starting date for the guide.
Time: Choose the starting time for the guide.
Show category: Select which categories of shows to display in guide.
Channels: Choose which channels to display.
Channel List: Display only the channels that are checked in the Channel List (recommended).

Favorites: Display only the channels you chose as your favorites. To choose favorites from within the Guide, select a channel cell (not a show cell) and choose Add Channel to Favorites. Or, go to Settings > Channel Settings. ) 
All: Display all channels available from your service provider, even channels you don't receive. 

Show channel logos: Turn channel logos on or off.