---
Search for Hulu shows
When you search and browse for shows on your TiVo box, your results automatically include Hulu content. You can tell which shows are available on Hulu by looking for the Hulu icon (here, in the bottom right of the search results screen).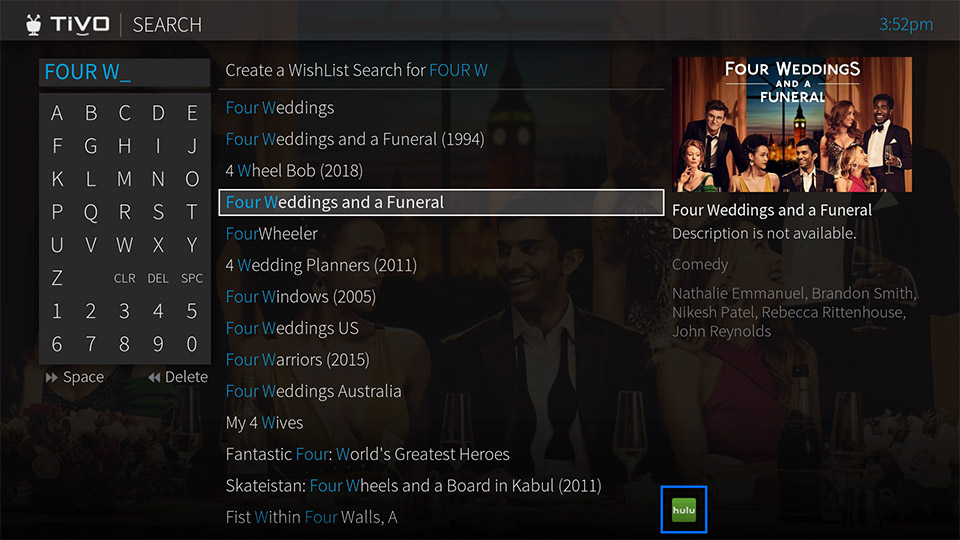 Note: If you do not see Hulu content while searching or browsing, make sure the Hulu app is selected in User Preferences. (Go to Menu > Settings > User Preferences > Add & Manage Apps.)

---
Use the Hulu app
You can also use the Hulu app on your TiVo box. Here's how:
From the TiVo Home screen, choose Apps > Hulu.




Sign in to your Hulu account using your Hulu user name and password.

Choose a show from one of the available categories, search for shows, or browse your Watchlist, just as you normally do.




Should you ever need to sign out of the Hulu app on your TiVo box, go to Menu > Help > Account & System Info > Video Provider Accounts.