---
When you first install TiVo Stream 4K, you'll follow on-screen prompts to set up your device. When you come to an activation screen, use a computer or mobile device to open a browser.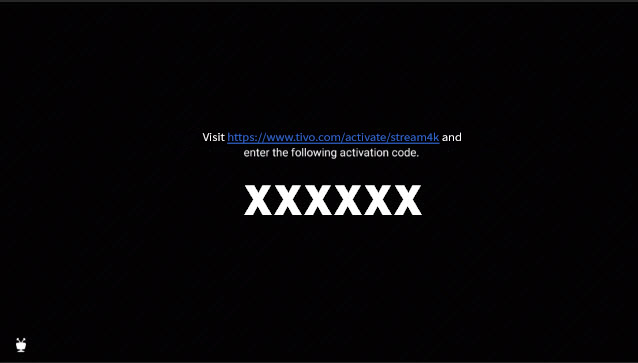 Go to tivo.com/activate/stream4k, and sign in with your TiVo.com username and password. The following screen will be displayed.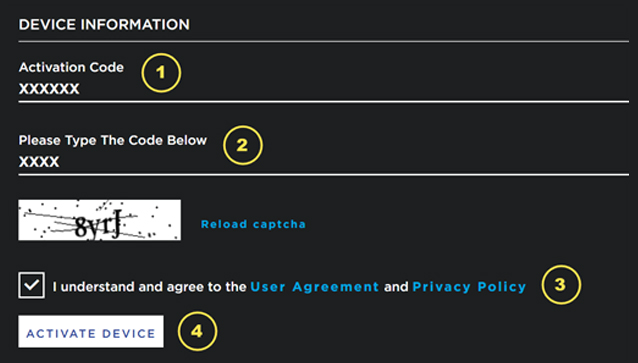 Enter the activation code.
Enter the letters and/or numbers displayed in the white "Captcha" box. If the letters/numbers are unclear, click "Reload captcha."
Agree to the User Agreement and Privacy Policy.
Click "Activate Device."
Once the information has been entered correctly and you've accepted the terms, this screen will disappear, and setup will continue automatically.