The Home screen gathers all the shows and movies that matter to you – trending titles on all of your streaming services, your recently watched shows, your live TV channels, and recommended shows based on your ratings and viewing habits.
Watch the video for a quick overview, then get all the details below.
---
You can reach the Home screen at any time by pressing the TIVO button on your remote to open the menu, then selecting Home.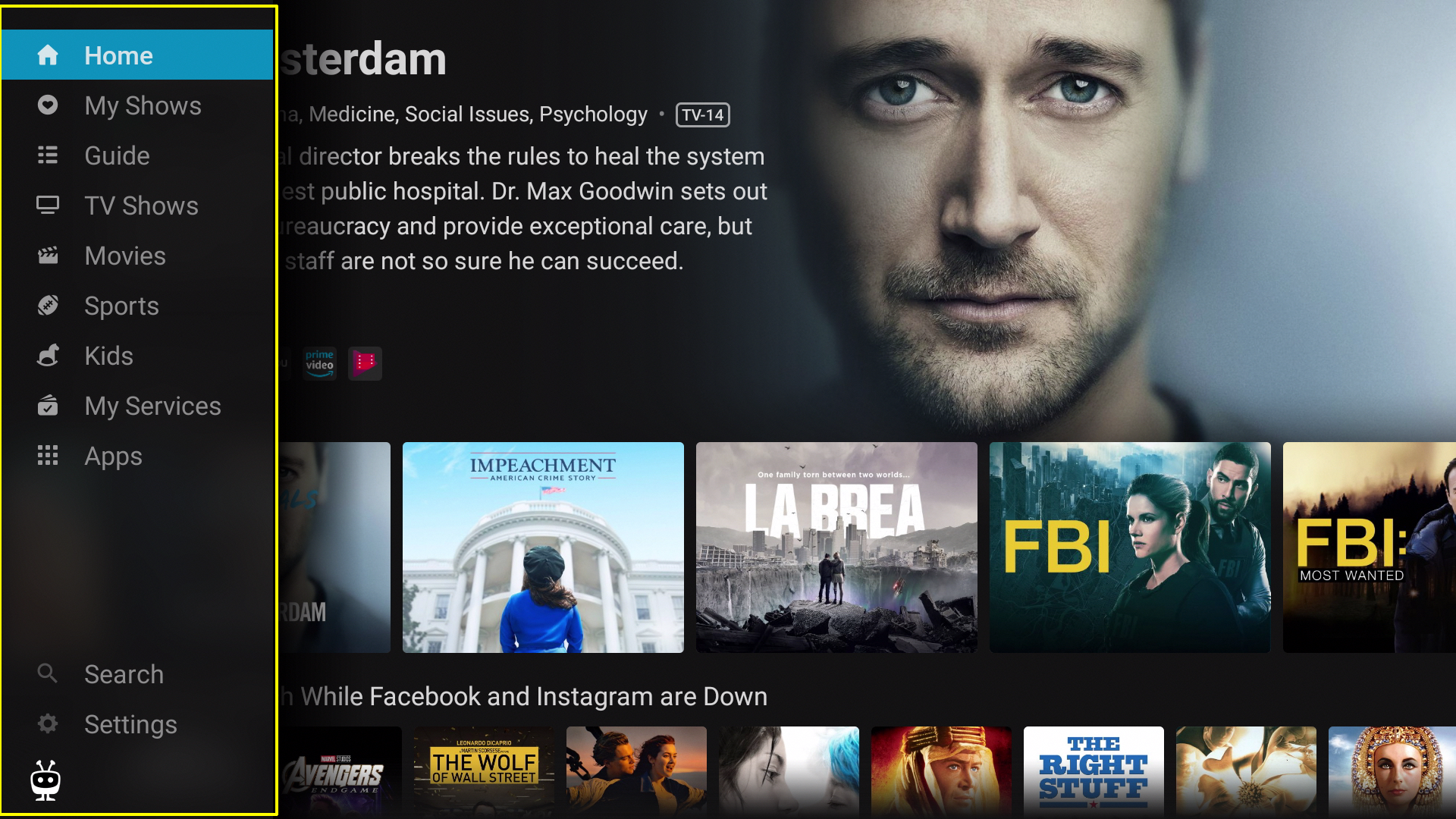 Shows displayed in each strip on the Home screen will change dynamically based on your usage, and even the categories of the strips will update as well. For example, based on what you've been watching, you might see a "Comedy Movies" or "Health & Fitness" strip one day and an "Oscar Winners" strip a few days later.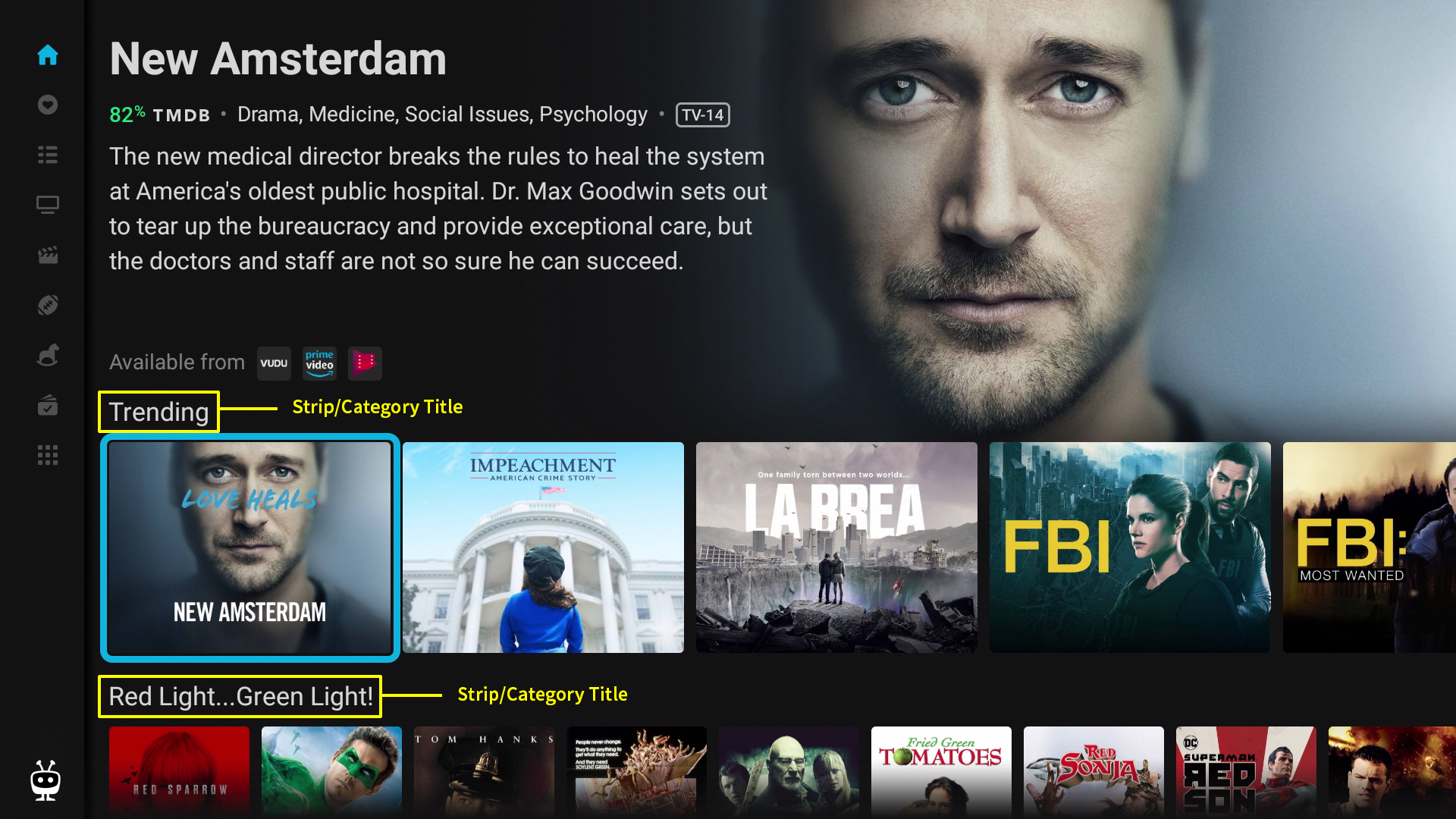 As you highlight an item on the Home screen, a description appears at the top of the screen, including information about which of your selected streaming services has the show available.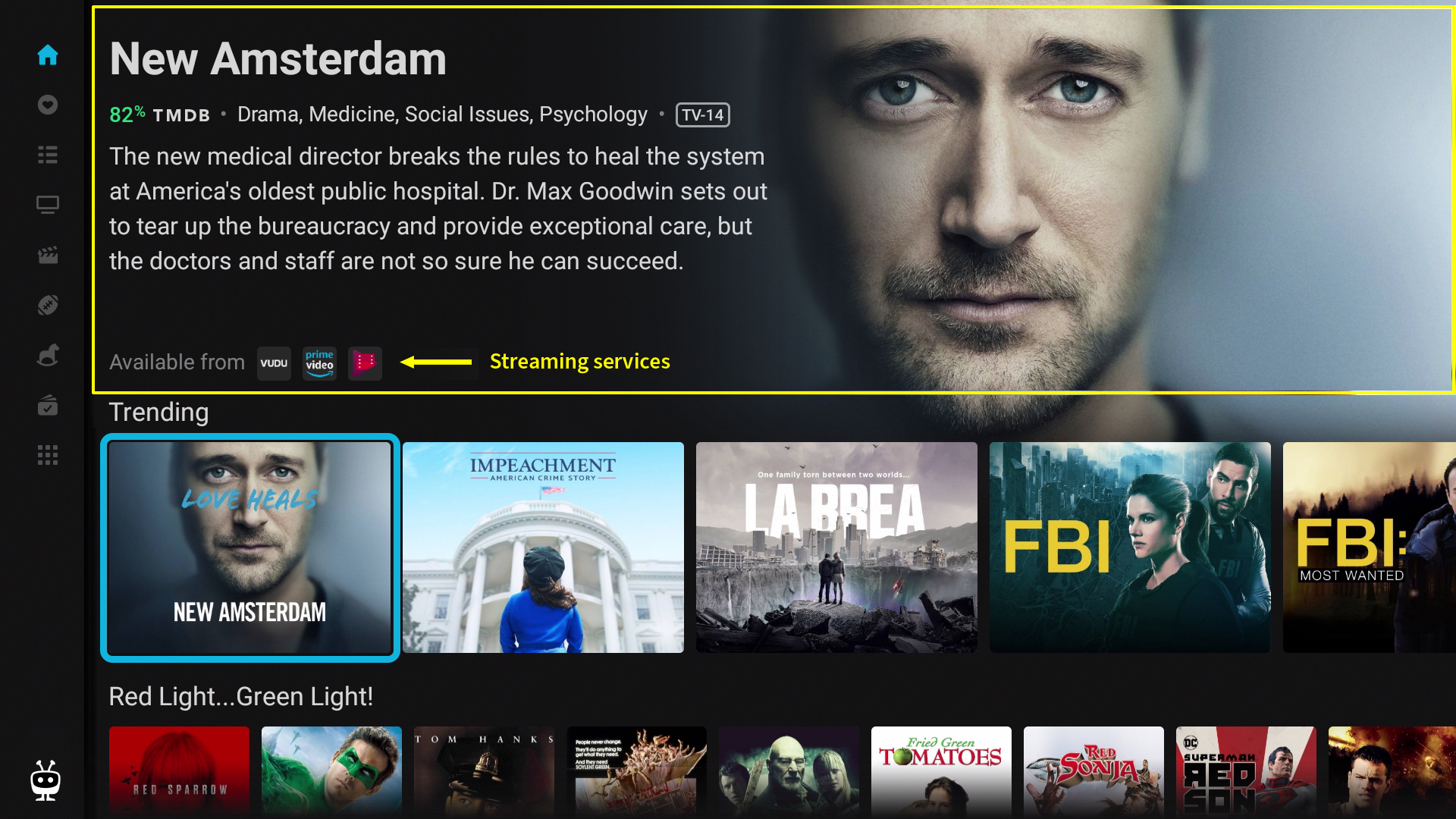 Press the center button on your remote to select the highlighted show. If you select one that's currently airing live, the show will begin playing. Otherwise, you will go to the show details page (see image below), where you can choose to watch the show from any of your available streaming services, explore individual episodes, add the series to My Shows by selecting +My Shows, change recording options (Cloud DVR required), rate the show, learn about cast and crew members, and get recommendations for similar shows. 
Google, Android, YouTube, Android TV and other marks are trademarks of Google LLC. Sling and the Sling logo are trademarks of Sling LLC. Amazon, Prime Video, the Prime Video logo, and the Amazon.com logo are registered trademarks of Amazon.com, Inc. or its affiliates. Netflix and the Netflix logo are a trademarks of Netflix, Inc. All other trademarks are the property of their respective owners.