Video window & background video
The video you're watching (or whatever is playing on live TV on the active tuner) continues to play on the Home screen and in the upper right corner of most other TiVo menu screens. Learn how to control or hide the video below.
This feature is available on:

Any TiVo DVR using the new TiVo experience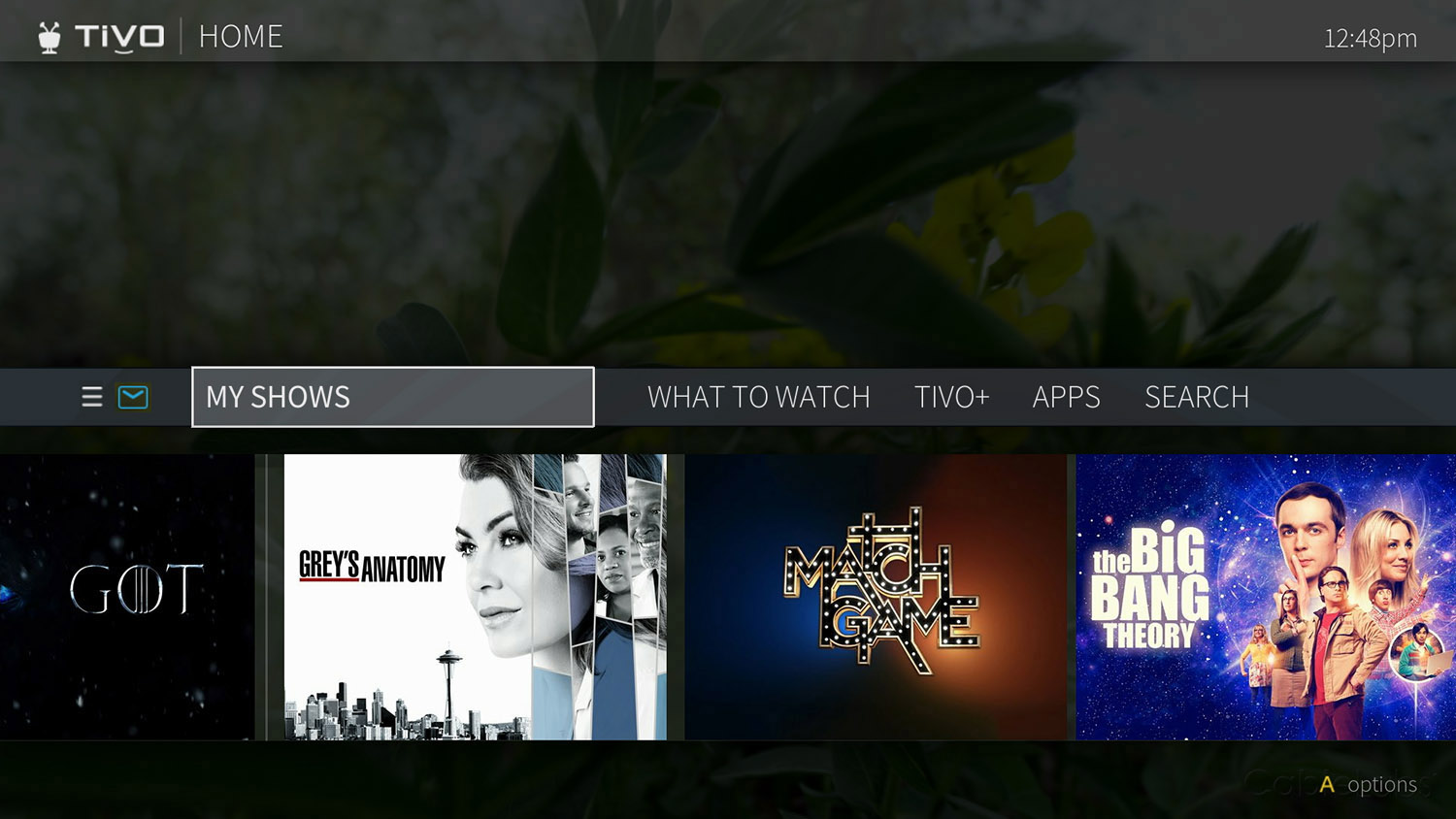 By default, the video you were watching when you entered the Home screen continues to play in the background. Similarly, on most other TiVo menu screens, a video window located in the upper right corner plays the current video as well.

Press PAUSE on your remote to pause the video window or background, and press PAUSE again to resume playing.
To temporarily hide the background video or video window, press SLOW. Press SLOW again to bring it back.

If you'd rather permanently turn off background video on the home screen, change the home screen video to a video window, or turn off all video windows, select the Menu icon  or press 0 on your remote. Then select  User Preferences > Video Window & Background.
To turn video off on all screens, including the Home screen, set Display Video to No.
When Display Video is set to Yes, video will always appear on the Home screen. Choose how to display it by setting the Video on HOME option to one of the following: 

Full screen (background): The currently-playing video is shown as a full-screen video in the background of the Home screen.
Video window (top right): The currently-playing video is shown in a video window.