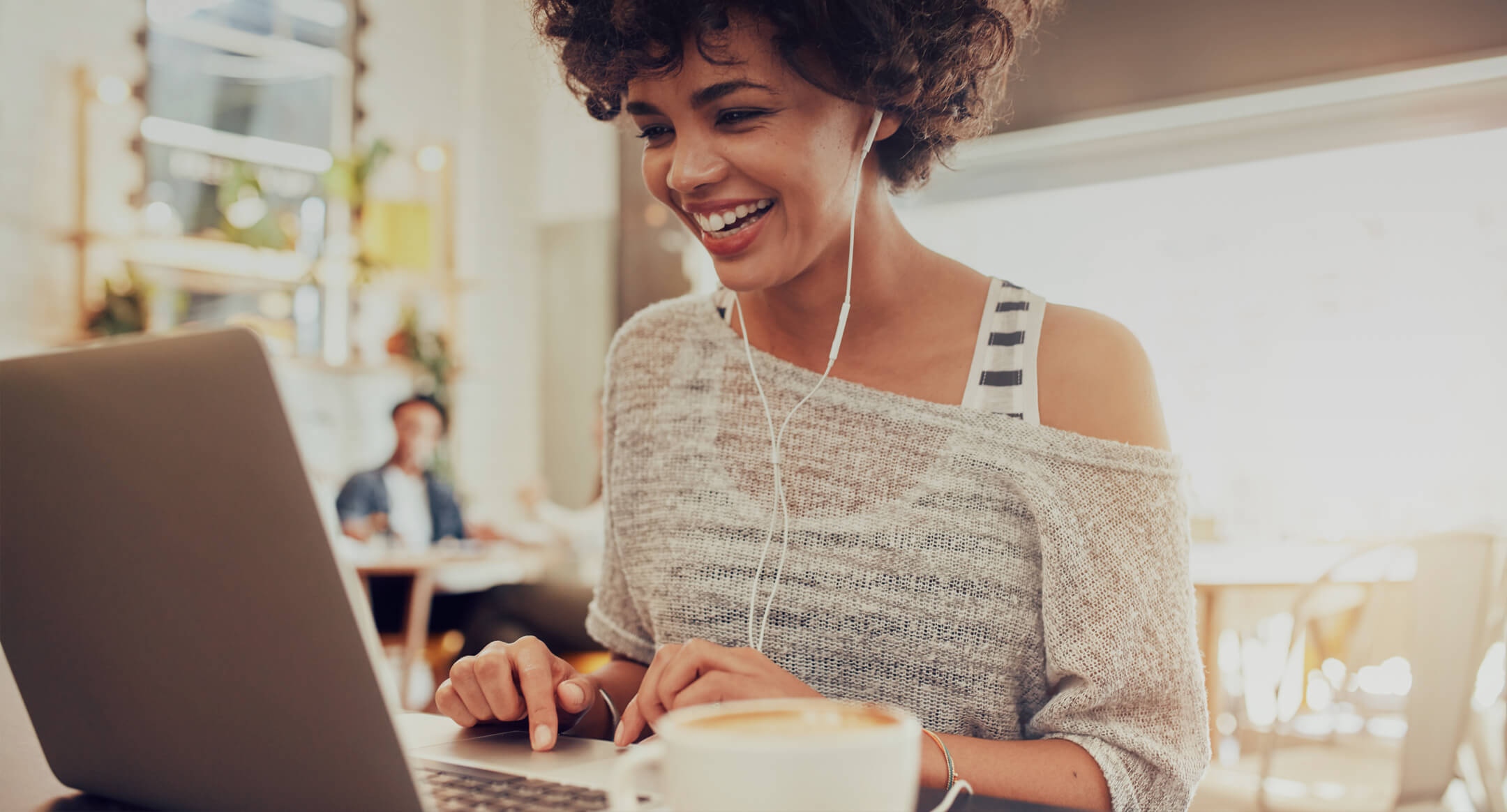 Watch on any screen, anywhere.
Take TiVo everywhere with TiVo Roamio OTA VOX.
TiVo Mini VOX
Take your TiVo experience beyond the living room when you add TiVo Mini VOX™ to additional TVs.1 When paired with a TiVo Mini VOX, Roamio OTA VOX provides a whole-home solution you won't find anywhere else. Watch live TV, recorded shows and streaming content in your bedroom, the office or the kitchen. Add two, three or more Minis, and share the love in multiple rooms.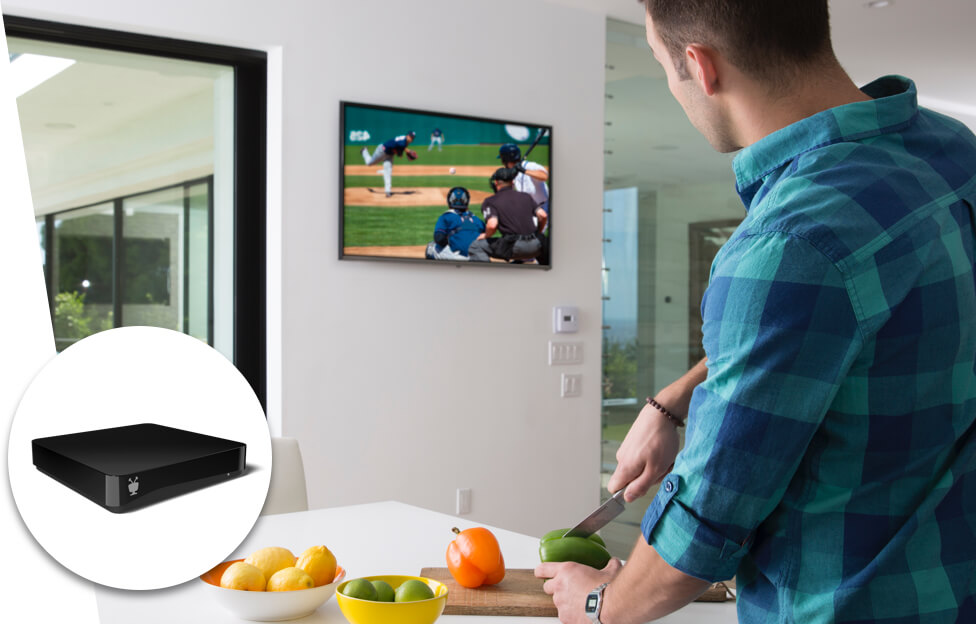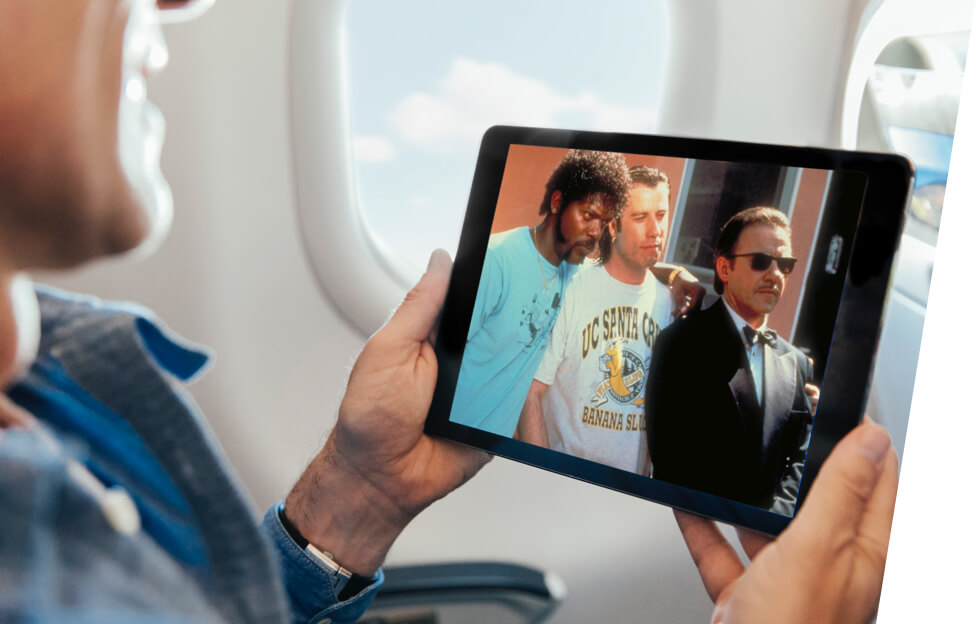 Watch on your mobile device.
Who says you have to watch TV on TV? Roamio OTA VOX lets you stream live or recorded shows to your iOS or Android devices anywhere.2 Or transfer all your favorites to your iPad or iPhone and take them wherever your busy life takes you. You can even download your favorite recordings and take them on your next flight.
View on your computer.
With TiVo Online™, watch recorded shows on your laptop or desktop computer anywhere around the house. In the mood for something new? Find something to watch right away with the "Watch Now" feature. Search TV and other available online sources like ABC, TNT, TBS and many more. It's all in one place with TiVo Online.
Additional resources:
How to use the TiVo mobile app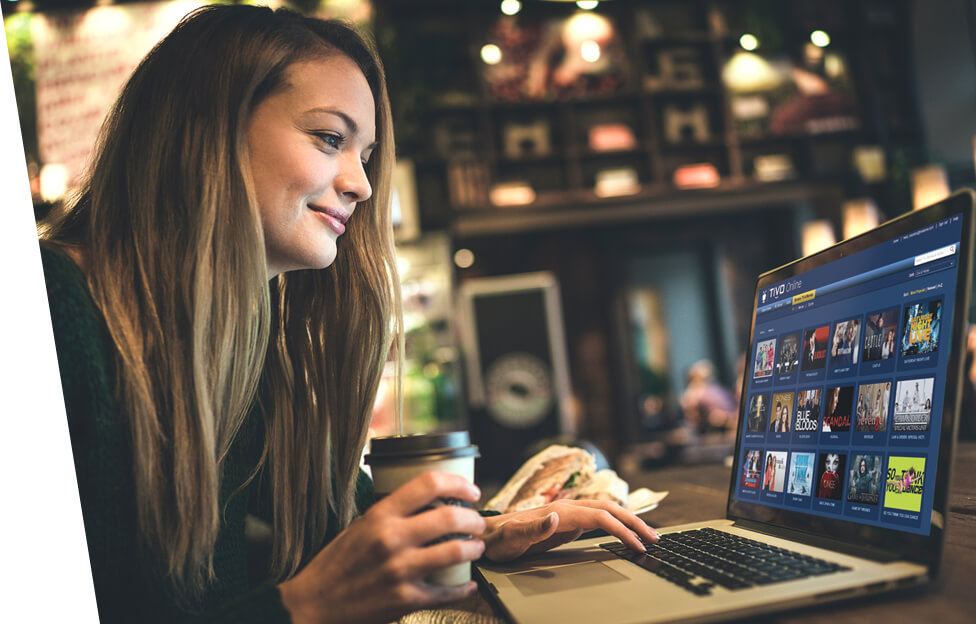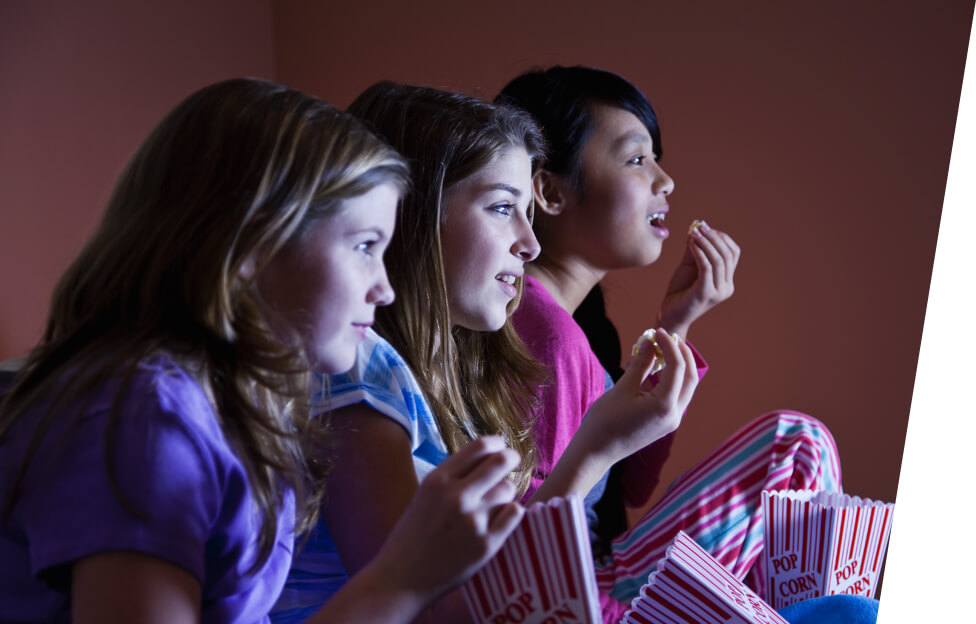 Multi-Room Streaming
Multi-room streaming lets you stream shows instantly from one TiVo box to another box on your home network. You can pause in one room and finish watching in another.
Additional resources:
Cast to your TV from a mobile device.
Want to transfer a show you're currently watching on a mobile device to the big screen with a simple swipe? Cast it!

Netflix & YouTube apps: Cast to your TV directly from the Netflix & YouTube mobile apps. Just swipe the cast icon.

AirPlay: Apple TV owners, sync your iOS device and AirPlay device to the same network, then start a show from the TiVo app. Once you enable the AirPlay feature in the iOS control center on your mobile device, you're all set!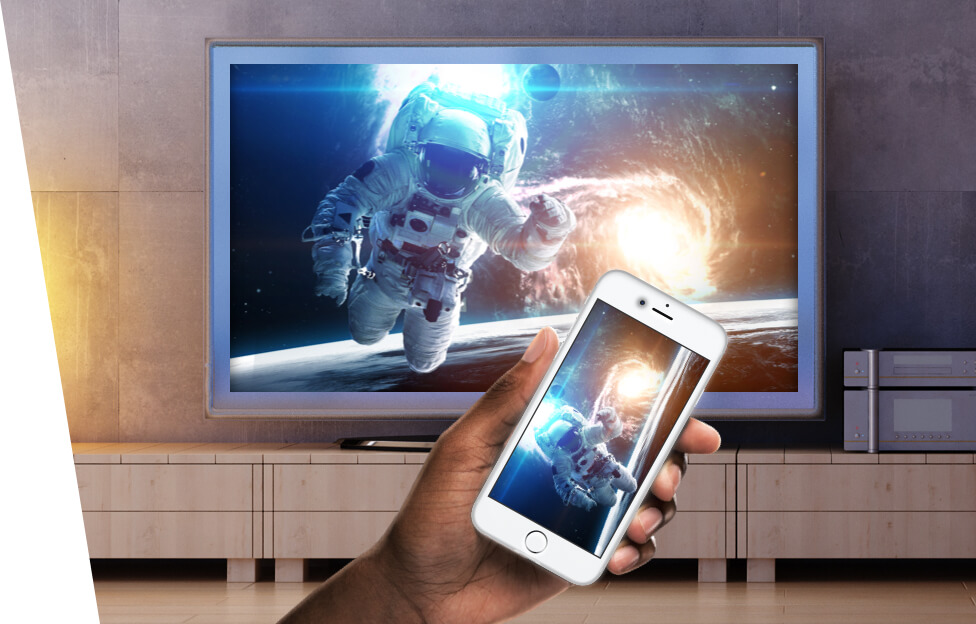 1 Streaming within the home from TiVo Roamio OTA VOX to another TV requires a separately purchased TiVo Mini or Mini VOX. The TiVo Roamio OTA VOX works optimally with up to four (4) TiVo Mini VOXs. A network adapter (sold separately) may be required.

2 Compatible tablets and mobile devices consist solely of an iPad®, iPhone® or iPod touch® device running iOS 7.0 or later, or an Android™ mobile device running 4.1 or above with a non-Intel or AMD chipset (sold separately). Not all recorded content can be streamed or downloaded to a laptop, tablet or mobile device (due to copy protection assigned by content provider and/or other technical limitations). Some recorded content can only be streamed/downloaded to your laptop, tablet or mobile device while you are on the same network as your TiVo Roamio OTA VOX. Number of concurrent in-home streams depends on your network connection and the number of available tuners on your TiVo Roamio OTA VOX.

© 2018 TiVo Corporation. All rights reserved. TiVo, the TiVo logo, the TiVo silhouette logo, TiVo Roamio OTA VOX, TiVo Mini VOX and TiVo Online are trademarks or registered trademarks of TiVo Corporation or its subsidiaries worldwide.